Where to find us
Looking for a Hair Transplant Expert in Exeter? Find your way to FUE Clinics – Exeter.
The region is a global hub for energy technology development. FUE Clinics main Care Quality Registered Centre, accommodates all hair loss sufferers that wish to successfully and naturally treat male pattern baldness, female pattern baldness as well as Traction Alopecia and Alopecia Areata.
By Bus
Exeter bus station receives a number of services from all across the UK. Once in the city, our clinic is a short bus ride away from Exeter St Thomas station, taking roughly 22 minutes.
By Train
Exeter St David's is the main station in the city, running services from London Paddington on the line through to Bristol. There are a number of other stations servicing the city too; including Exeter central, Exeter St Thomas and St James Park — making Exeter one of the most accessible cities in the South West.
By Car
For those travelling by car, our Exeter clinic is conveniently located just off the junction connecting the M5 to the A30, meaning we're easy to reach from both the north and east towards London.
Hair Treatments Available at Our Hair Transplant Clinics
FUE Hair Transplant
Follicular Unit Extraction (FUE) involve removing individual hair follicles and are considered to be the least invasive procedure available.
FUT Hair Transplant
Follicular Unit Transfer (FUT) procedures involves extracting a narrow strip of tissue from the back of the scalp to provide quality donor hair follicles.
Beard Transplant
Just like a hair transplant, utilising high-quality donor hair from your scalp allows us to restore or create facial hair, resulting in a full beard.
Eyebrow Transplant
Whether you're looking for partial or full eyebrow restoration, eyebrow transplantation can result in full, natural brows.
Body Hair Transplant
If your donor area is lacking in quality hair follicles, a body hair transplant can use hair from areas such as your chest to be used on your scalp.
Scalp Pigmentation
Scalp pigmentation is a non-surgical treatment that simulates natural hair stubble. Both permanent and semi-permanent options are available.
Trichologist
Our team of top trichologists are experienced specialists who investigate and diagnose scalp and hair issues, along with insights into possible treatments.
Hair Transplant for Women
Up to 40% of women suffer from some level of hair loss within their lifetime. We provide a permanent solution for those looking to rejuvenate their hairline.
What is a hair transplant?
A hair transplant is a surgical procedure designed to combat male pattern baldness and other forms of hair loss. The process involves surgically removing hair from the donor area — the hair on the sides and back of your head — and transplanting it into the scalp in the patient's bald areas.

There are two common types of hair transplant procedures, Follicular Unit Extraction (FUE) and Follicular Unit Transfer (FUT), both of which are delicate surgeries that require a specialist to perform. Hair transplants leave minimal to no scarring and are popular with both men and women who suffer from hair loss. Learn more about our hair loss treatments.
Our Surgeons
Dr. N Zakynthinakis
FUT Hair Transplant Surgeon
Ability exceeded only by my passion.
Dr. Zakynthinakis has gained an impressive and enviable background in the surgical field of complex Hair Restoration, having completed years of fellowship training in Hair Restoration under the direct supervision of the world's leading surgeons and institutions, learning the most advanced surgical techniques for fuller more natural hair transplant results.
Dr. Nikolaos Zakynthinakis brings his skill and expertise exclusively to FUE Clinics as a senior member of our expert team of Hair Transplant Surgeons.
View Profile
Dr. Steve Stangoni
FUE Hair Transplant Surgeon
I understand the true impact a great hair transplant can have.
Dr Stangoni joined our surgical team back in 2014. A hair loss sufferer himself and subsequent hair transplant recipient equip him with a fundamental insight into the difference a great hair transplant can make to an individual.
Dr Stangoni has fast become a well-respected and senior figure amongst his medical peers in the field of hair transplantation, catapulting him to lead surgeon status at FUE Clinics, exclusively specialising in FUE (Follicular Unit Extraction). Dr Stangoni has an undeterred ambition to provide patients with the very best treatment that delivers on and exceeds their expectations.
View Profile
What to expect from your consultation
Your consultation is a chance to meet one of our experienced trichologists and learn more about the services we provide at FUE Clinics. This will be an informal meeting in which we get to know you and better understand your situation. You'll also have the opportunity to ask any questions you may have — we're here to inform and find a solution that's right for you.
During the consultation, we'll examine your hair and scalp to gauge the extent of your hair loss and discuss your transplant expectations. As we provide a number of hair loss solutions, we can recommend a suitable procedure once we can see the affected areas.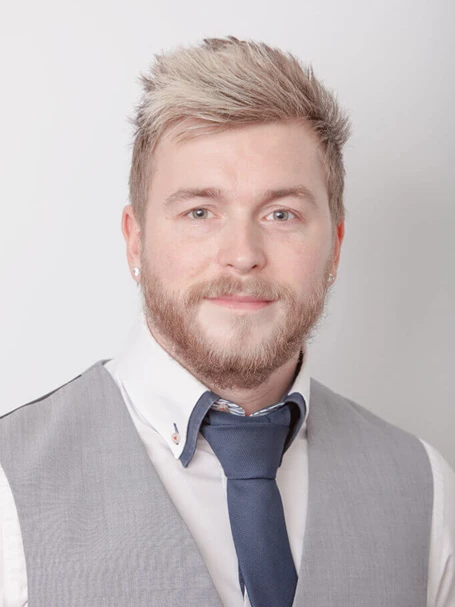 Three steps for your UK hair transplant
01
Get in touch
with us.
During the initial call, we will make the appropriate arrangements to schedule a consultation on a convenient date and time to suit.
02
We provide a FREE Online consultation.
The online consultation will enable us to understand the concern you have, discuss and identify the most advantageous treatment plan along with the associated treatment price.
03
We book you in for your hair transplant.
If you're happy with the advice and treatment proposal, all that is left to do is schedule your treatment and the years of suffering will soon be in the past.
GPs near you
Before coming in for your consultation, it's important that you speak to your GP. Certain health conditions can cause problems with hair transplants or make the procedure impossible, so you must make sure to get the all-clear from your doctor first. Some local GPs include:
Athelstan Rd, St Leonards, Exeter EX1 1SB
10-12 Barnfield Hill, Exeter EX1 1SR
The South Lawn Medical Practice, S Lawn Terrace, Heavitree, Exeter EX1 2RX
What to do while you're here
Visit a green space
Originally a part of the defences of Exeter castle, Rougemont gardens were converted in the late 18th century. Today you'll find an idyllic escape from the hustle and bustle of the city that's perfect for enjoying a breath of fresh air.
Step through history
History buffs will love taking a closer look at the hidden gems that have survived Exeter's medievil past. Join a tour or take it upon yourself to explore some of the incredible architecture dating back from the Norman conquest in 1066 to the reign of Henry Tudor in 1485.
Treat your tastebuds
If you're looking to put your feet up and sink your teeth into something tasty, Exeter is home to a wide range of fantastic food hot spots. From charming cafes and teashops to independent restaurants that serve up incredible Devon produce
Does Creatine Cause Hair Loss?
9th November 2023
7 min read
Creatine can be a source of energy for gym goers. But can it cause hair loss? We discuss the evidence in our guide.
Medications That May Cause Hair Loss
1st November 2023
6 min read
Medications can cause hair loss by interfering with the normal cycle of scalp hair growth. Find out everything you need to know with this blog from FUE Clinics.
What Is DHT and How Does It Cause Hair Loss?
5th October 2023
12 min read
Learn the link between high DHT and hair loss, the symptoms, and how to reduce DHT to influence hair growth with our FUE Clinics guide. Read online today.
The cost of a hair transplant varies from one patient to another and is in most cases impossible to determine without a consultation with one of our specialists.
To accurately determine the true cost of a hair transplant we first need to determine if this form of treatment is the most appropriate in your circumstance. We then need to assess the extent of your thinning/loss, the size of the area that requires treatment and determine which method of hair transplant is preferred or most advantageous. Only then will we be able to definitively offer a cost for the treatment. Analogy: You would not expect a carpet fitter to give you a price to supply and fit carpet for your hall, stairs and landing without first needing to measure up. The same principle applies to hair restoration.
This is one of the two primary hair transplant techniques. It involves the removal of individual hair follicles from the back of your scalp. Once removed the hair follicles are screened under stereo-microscope to check their integrity and then transferred into recipient sites within the area being treated.
This is another of the two primary hair transplant techniques. It involves the safe removal of a narrow strip of tissue that is abundant with hair follicles from the back of your scalp. Once removed the hair follicle rich strip of tissue is dissected under stereo-microscope into individual follicular units and then transferred into recipient sites within the area being treated.
Today FUE and FUT are the 2 most advanced methods of hair restoration to date. FUE involves the removal of hair follicles individually, one at a time. FUT involves the removal of a narrow linear strip of tissue from the back of a patient scalp that is then slithered into individual follicles. At FUE Clinics, we provide our patients with both types of technique from world-leading hair restoration surgeons. We have no biased opinion towards either method, each is amazingly effective at replacing hair. We advise and recommend a particular technique subject to each patient's requirements and overall expectations.
Every sufferer of hair loss is different, whether it be:
Level or advancement of thinning/loss Type of hair e.g straight, wavy, curly or Afro-Caribbean Size of head/scalp Potential donor area size Amount of restoration required Pattern of thinning/loss Budget
QUOTE REQUEST